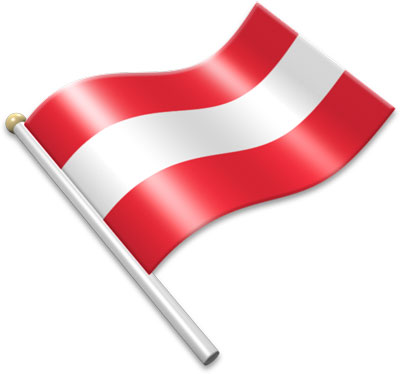 STOP-Smartmeter.at - Österreich / Austria
STOP-Smart Meters is an Austria-wide network that seeks to:
- Promote freedom of choice, self-determination, personal responsibility, privacy and health
- Oppose surveillance, electrosmog and the high costs of new digital so-called "smart" meters
---
On these pages you can find information about new digital electricity meters, so-called "smart" meters, which are to be installed in Austria in the near future. These meters threaten the security, privacy, safety, health and well-being of people inside their homes because they enable surveillance, emit high levels of pulsed electromagnetic pollution and have been known to spontaneously combust.
---
Refuse "smart" meters!
CLICK HERE for forms and guidance on the best course of action. Act NOW because once a "smart" meter has been installed, the network provider is likely to refuse to remove it.
CLICK HERE to print out information you can use to inform others.
People who do not want a "smart" meter and have stood firm have succeeded in not having one installed.
---
Below is an outstanding and award-winning film about "smart" meters called
"Hol Dir Deine Macht zurück" - English title: "Take Back Your Power"
---
About our STOP Smart Meter Network: The Network includes organizations, groups, clubs, companies and people actively dealing with this issue. The aim is to join forces in order to seek constructive solutions (regardless of party politics or other ideologies). For more information about our SSM Network CLICK HERE
---
We demand:
Freedom of Choice and self-determination
• That every citizen must have the freedom to decide (as currently set out in law) whether or not he or she wants to have a "smart" meter (of whatever type and configuration). When someone refuses a "smart" meter, either the existing Ferraris meter must be left in place or a new meter without remote readable bi-directional data transfer must be installed. Where a "smart" meter has already been installed and the customer objects to it, the "smart" meter must immediately be removed at the expense of the network operator.
That this freedom of choice and right to refuse a "smart" meter must be granted independent of any statutory quota and must also apply to new buildings and to owners of small feed-in systems (e.g. PV systems up to 15 kWp)
That consumers be given clear and honest information (as set out in law) and that attempts to deceive or coerce consumers be prohibited
That customers and contractual partners must be treated equally by the network operator, regardless of whether they accept or refuse a "smart" meter
| | | |
| --- | --- | --- |
| | | |
| Ferraris meter (proven track record as safe) | | This is what various "smart" meters look like |

If you want to receive our german newsletter with the latest news on the "smart" meter roll out in Austria, sign up
NEWSLETTER
STOP-Smart Meter Network Austria - EMail: info@stop-smartmeter.at